Appointments & Scheduling
Forms Needed for Appointments
To schedule an appointment, first check that I am covered by your insurance plan. Please see the information below for insurances I accept, and/or contact your carrier to verify if you need to be preauthorized and to check your mental health benefits.
I will be happy to bill your insurance company but you will be responsible for verifying your coverage, and any preauthorization, prior to your first appointment.
Click Here to Schedule an Appointment
If you are a current client, to schedule via the above link:

In the 'Business Phone' space, please enter 608-819-8800
In the 'Your Email' space, please enter your current email address
Click the week you want to schedule (on the left side of the page)
Click the upper part of any white space (beginning of a 45 min. appt.)
That will take you to the section where you type your name
Below that it will show the date and time of your intended appointment
Below the date/time, click on "click here, your 45 minute appointment"
In the upper right, click "save appointment" to complete scheduling
If you are a new client, please contact me at (608) 819-8800 ext. 1 so I may better serve you. Together we will discuss your concerns and make an appointment at a mutually agreeable time.
You will be able to schedule via the internet 24 hours per day, 7 days per week. You may choose to receive reminders via text, phone and email. First time appointments are scheduled for 60 minutes, subsequent appointments are 45 minutes. If you don't have internet access, please call me at (608) 819-8800 ext. 1. Create change in your life today - schedule an appointment now.
You will be glad you did!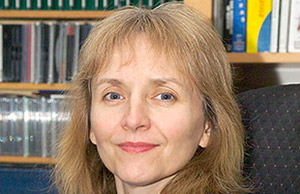 I'm happy to work with you to improve your life.
Lucinda Thimm-Jurado, MSSW, LCSW
Insurance plans accepted
Contacting Me
I check my voice mail regularly and that is the preferred form of communication for matters that require immediate attention.
Rescheduling & Cancelling Appointments
The preferred method for rescheduling or cancelling an appointment is to use the Scheduling link provided above. Please remember that there is a 24 hour cancellation policy to allow other clients the opportunity to schedule. If an appointment is cancelled in non-emergency situations without 24 hours notice, a $75 fee will be charged. Please note that this fee is not reimbursable by insurance providers.